Meet the Editorial Board – Fabian Kießling
Over the course of 2017, we will be presenting our Editorial Board members. We asked them to briefly introduce themselves and give their best piece of advice for aspiring authors! First up is Prof. Fabian Kießling from Aachen, Germany.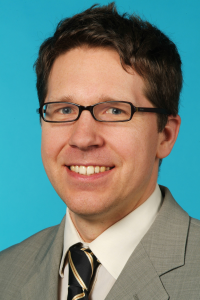 Prof. Fabian Kießling is part of our Experimental models of human disease section. He currently works at the Institute for Experimental Molecular Imaging, Helmholtz-Institute for Biomedical Engineering at RWTH Aachen University in Germany.
What is your special focus/expertise?
My special focus is the development of novel tools in molecular imaging, nanomedicines and theranostics and their application to diagnose and treat oncological and cardiovascular diseases. It comprises research on devices, contrast agents, therapeutics and postprocessing tools.
How did you decide on your specialty?
My doctoral thesis was about endothelial differentiation and polarity. Subsequently, when I started my medical training, I tried to combine basic research in tumor angiogenesis with novel imaging techniques. Also in the following years I was always intensely doing basic and clinical research, first in the Department of Radiology, then in the Department of Medical Physics of the German Cancer Research Center. I stopped working if the clinic when I moved to Aachen to chair the Institute for Experimental Molecular Imaging in order to fully concentrate on my research activities.
What is your message to potential authors? Do you have any tips?
Present solid research that has a true translational perspective and provides with new insights.