Aims and Scope
The youngest journal of the ESR Journals Family is a fully open access journal, owned by the European Society of Radiology and edited by Editor in Chief, Prof. Francesco Sardanelli (Milan, Italy).
European Radiology Experimental focuses on research from new techniques and experimental settings, that might soon influence clinical radiology. Its goal is to provide a forum open not only to radiologists, nuclear physicians, or radiation therapists but also to other professionals such as physicists, biologists, chemists, bioengineers, and biomathematicians, and many more.
All articles are immediately available upon publication which fosters a wider collaboration and increased citations.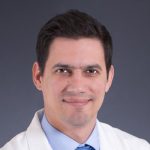 Akos Varga-Szemes (Charleston, US)
Advisory Editorial Board
ESCR – L. Natale (Rome, Italy)
ESGAR – R. Beets-Tan (Amsterdam, Netherlands)
ESHIMT – K. Riklund (Umeå, Sweden)
ESHNR – S. Connor (London, United Kingdom)
ESNR – L. Manfré (Catania, Italy)
ESOI – H.-P. Schlemmer (Heidelberg, Germany)
EUSOBI – R. Mann (Nijmegen, Netherlands)
EuSoMII – E. Ranschaert (Leuven, Belgium)
ESSR – L. Sconfienza (Milan, Italy)
ESTI – A. P. Parkar (Bergen, Norway)
ESUR – M.-F. Bellin (Villejuif, France)
Scientific Editorial Board
Artificial Intelligence
Carlo Cavedon, Azienda Ospedaliera Universitaria Integrata, Verona, Italy
Marina Codari, Head of Clinical Evidence, Arterys, San Francisco, United States
Filippo Pesapane, IEO European Institute of Oncology, Milan, Italy
Christian Salvatore, Scuola Universitaria Superiore IUSS Pavia, Italy & DeepTrace Technologies, Milan, Italy
Angelo Taibi, University of Ferrara, Ferrara, Italy

Biomathematics and computer modelling
Peter M.A. van Ooijen, Groningen University Hospital, Groningen, The Netherlands
Contrast materials, tracers and theranostics
Andrea Cozzi, Department of Biomedical Sciences for Health, Università degli Studi di Milano, Milan, Italy
Philippe C. Douek, Université de Lyon, Lyon, France
Experimental models of human disease
Fabian Kießling, RWTH Aachen, Aachen, Germany
Information technology, big data, image reconstruction and post-processing 
Matthias Dietzel, Universitätsklinikum Erlangen, Erlangen, Germany
Fabio Galbusera, Research Hospital (IRCCS) Policlinico San Donato, Milan, Italy
Muhammad Umair Ahmad Khan, UET Lahore Narowal Campus, Narowal, Pakistan
Domenico Mastrodicasa, Stanford University School of Medicine, Stanford, California, United States
John W. Nance, Medical University of South Carolina, Charleston, United States
Evelina Nazarova, Dmitry Rogachev National Medical Research Center of Pediatric Hematology, Oncology and Immunology, Moscow, Russian Federation
Mariaelena Occhipinti, Dept. Biomedical, Experimental and Clinical Sciences, University of Florence, Italy

Imaging biomarkers, radiomics, radiogenomics, and imaging biobanks
Muneeb Z. Ahmed, Harvard Medical School, Boston, United States
Pascal Baltzer, Medical University Vienna, Vienna, Austria
Maximilian Bauer, Technical University of Munich, Munich, Germany
Anna Colarieti, IRCCS Policlinico San Donato, Milan, Italy
Renato Cuocolo, University of Salerno, Baronissi, Italy
Tilman Emrich, Department of Diagnostic and Interventional Radiology, University Medical Center, Mainz, Germany
Mansoor Fatehi, Brain Mapping Biobank, National Brain Mapping Laboratory, Teheran, Iran
Eduardo Fleury, Santa Casa de São Paulo, São Paulo, Brazil
Elisabeth A. Morris, Memorial Sloan-Kettering Cancer Center, New York, United States
Emanuele Neri, Università di Pisa, Pisa, Italy
Stefania Rizzo, Istituto di Imaging della Svizzera Italiana (IIMSI) – Ente Ospedaliero Cantonale, Lugano, Switzerland
Luca Roccatagliata, Università degli Studi di Genova, IRCCS Ospedale Policlinico San Martino, Genoa, Italy
Marly van Assen, Emory University School of Medicine, Department of Radiology and Imaging Sciences, Atlanta, United States

Interventional
Edit Dósa, Heart and Vascular Center, Semmelweis University, Budapest, Hungary
Anna Maria Ierardi, Fondazione IRCCS  Cà Granda, Ospedale Maggiore Policlinico, Milan, Italy
Lorenzo Monfardini, Interventional Radiology Unit, Fondazione Poliambulanza, Brescia, Italy
Luca M. Sconfienza, Università degli Studi di Milano, IRCCS Istituto Ortopedico Galeazzi, Milan, Italy

Metabolic and functional imaging
Moritz Albrecht, University Hospital Frankfurt, Frankfurt, Germany
Tommaso D'Angelo, "G. Martino" University Hospital, Messina, Italy
Fabao Gao, Sichuan University West China Hospital, Sichuan, China
Franca Podo, Istituto Superiore di Sanità, Rome, Italy
Methodology and statistics
Federico Ambrogi, Universita degli Studi di Milano, Milan, Italy
Giovanni Di Leo, Research Hospital (IRCCS) Policlinico San Donato, Milan, Italy
Caterina Beatrice Monti, Department of Biomedical Sciences for Health, University of Milan, Milan, Italy

Molecular and hybrid imaging
Paola Anna Erba, University of Pisa, Pisa, Italy
Andor W. J. M. Glaudemans, Groningen University Medical Center, Groningen, The Netherlands
Thomas H. Helbich, Medical University Vienna, Vienna, Austria
Konstantin Nikolaou, University Hospital Tübingen, Tübingen, Germany
Riemer H.J.A. Slart, University Medical Center Groningen, Groningen, The Netherlands
Novel imaging modalities/techniques
Martin Beeres, University Hospital Marburg, Marburg, Germany
Gianmarco Della Pepa, Università degli Studi di Milano, Milan, Italy
Rossano Girometti, University of Udine, Udine, Italy
Fleur Kilburn-Toppin, Cambridge University Hospital NHS Foundation Trust, Cambridge, United Kingdom
Anna Palmisano, IRCCS San Raffaele Scientific Institute, School of Medicine "Vita Salute" San Raffaele University, Milan, Italy
Simone Schiaffino, Radiology Unit, IRCCS Policlinico San Donato, San Donato Milanese, Italy
Jaap Stoker, Academic Medical Center, Amsterdam, the Netherlands

Radiobiology, radioprotection, and physics in radiology
Patrizia Cornacchione, Università Cattolica del Sacro Cuore, Rome, Italy
Nicolas Foray, Centre de Recherche en Cancérologie de Lyon, Lyon, France
Gisella Gennaro, Veneto Institute of Oncology (IOV) – IRCCS, Padova, Italy
Daniela Origgi, IEO, European Institute of Oncology, IRCCS, Milan, Italy
Publication Ethics
Adrian K. Dixon, Cambridge, United Kingdom
Maximilian F. Reiser, Munich, Germany
Malgorzata Szczerbo-Trojanowska, Lublin, Poland