European Radiology Experimental is an official journal of the European Society of Radiology. Its mission is to promote the multidisciplinary research, fostering a strong connection between radiology in the experimental setting and basic science. It received its first Impact Factor of 3.8 in 2022.
European Radiology Experimental is a Gold Open Access journal, all articles are freely available on the publisher's portal SpringerOpen.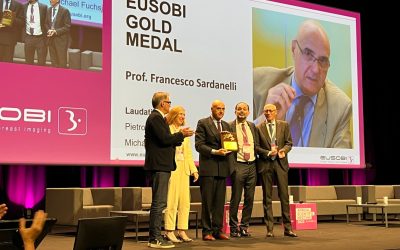 The European Radiology Experimental Editor in Chief, Professor Francesco Sardanelli was honoured with the EUSOBI Gold Medal during the recent congress in Valencia. Huge congratulations to him for this outstanding achievement! Pictured: T. Helbich,...