Reviewers of the Year – ECR 2023
The Editor in Chief, Francesco Sardanelli, is delighted to announce the top reviewers for the year 2022 and highlight their excellent performance in European Radiology Experimental. The awarded reviewers were:
Arnaldo Stanzione (Naples, Italy)
with 10 completed reviews
Sebastian Roehrich (Vienna, Austria)
with 7 completed reviews
Yuki Arita (Tokyo, Japan)
with 7 completed reviews
Francesco Rizzetto (Milan, Italy)
with 6 completed reviews
Karl Schürmann (Dortmund, Germany)
with 5 completed reviews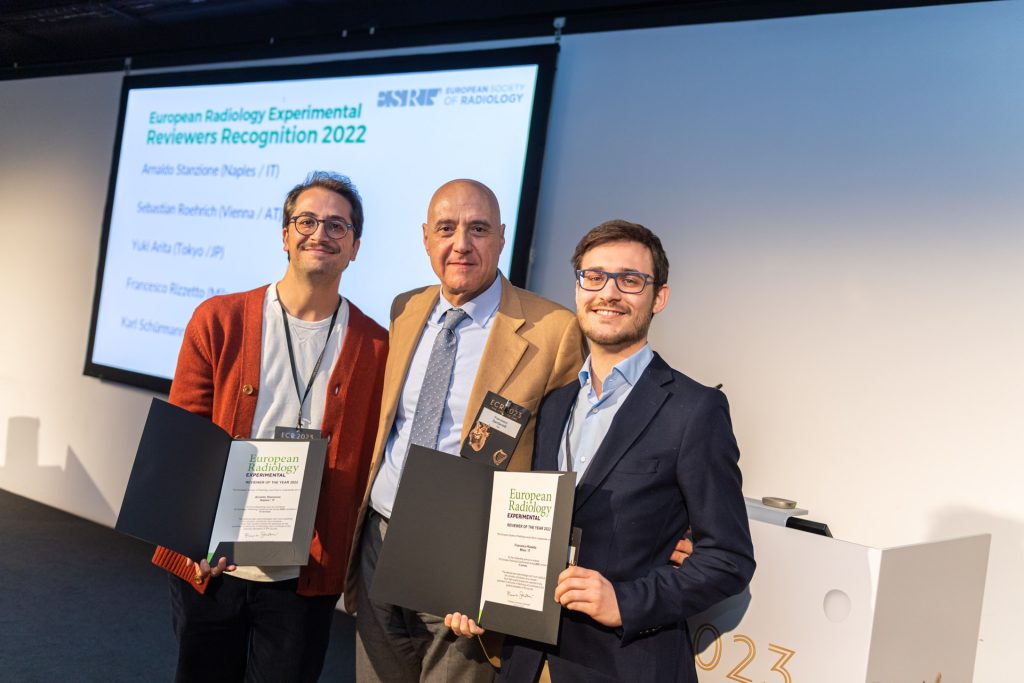 Picture: A. Stanzione, F. Sardanelli, F. Rizzetto
The European Radiology Experimental editorial team thanks the reviewers' voluntary contribution. Without their support, advances and innovation in the field of radiology would not be possible.