Meet the Editorial Board – Fabio Galbusera
Meet Dr. Fabio Galbusera, from the IRCCS Istituto Ortopedico Galeazzi in Milan, Italy. Dr. Galbusera is a member of our Information technology, big data, image reconstruction and post-processing section.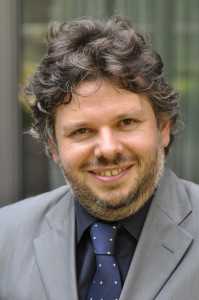 What is your special focus/expertise?
My main research focus is the use of computer methods in medicine, especially for the study of the spine, with special regards to imaging technologies and machine learning.
How did you decide on your specialty?
I have a background in computer science and, during my subsequent bioengineering studies, I realized the huge potential of merging these two disciplines, and I decided to go that way.
What is your message to potential authors? Do you have any tips?
Do not be afraid of experimenting with the use of novel and unconventional methods. At the same time, do not underestimate the value of the good old papers.